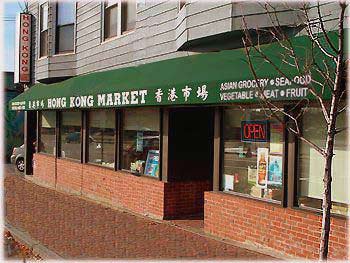 I went to the Asian stores (2 hours away from my house) last Tuesday. There were several of them but I was only able to go to two because of time constraints. I came home and realized I was not able to find any macapuno!!!
I probably spent about $300 because I was thinking this would be a once-a-year trip for me. But I will probably change my mind unless someone sends me jars of macapuno...maybe I can request from my Ate Cris in Canada. (
nagpaparamdam ba daw!
)


Some of the things I got were grated ube, various frozen fish, patis and toyo, chili sauce, chinese cooking wine, lucky me pancit canton, ube hopia (my favorite), fish/squid balls, green papaya, big cassava tubers, niyog, ube powder, banana leaves, rice flours (glutinous and regular), etc. I planned to make/experiment with making cassava suman(done!), ube cake, and atsarang papaya (which I actually already started by this time). Will make posts on those later...